Smeťozber - collection of waste
Besides organizing a charity event, our second initiative is a waste collection known as "Smeťozber". It is about cleaning of the black dumps in our neighborhood – the district of Poprad. As we are passionate cross-country runners, we often see in our neighborhood the waste that people have deliberately left in the forests, in the meadows or in the rivers. We try to vanish these landfills so that we do not have to turn away our sight by the next visit and just shake our heads unbelievable.
4.10. - Bratislava - Patrónka (12 sacks)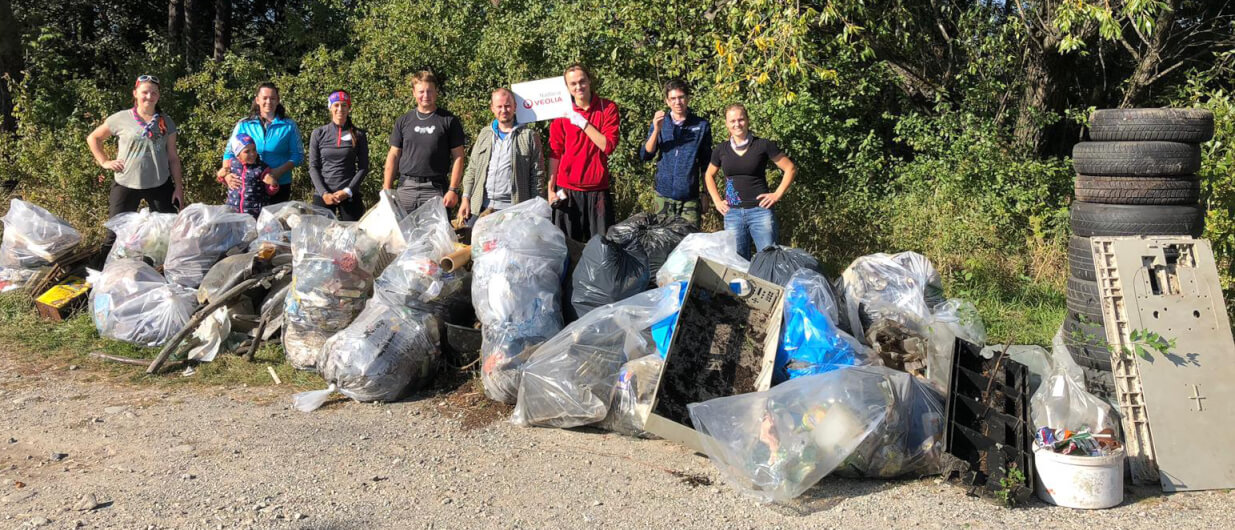 21.9.2019 - Svit - Štrkovisko (30+ sacks)
OZ Športuj srdcom, OZ Rozpuk, 101. Skautský zbor Veselé tváre, Za super Svit, RC Ako doma, OZ Ekoton
Ďakujeme vyše 20 dobrovoľníkom, ktorí sa zúčastnili našej iniciatívy vyčistiť západný breh Svitského Štrkoviska. Spolu sme vyzbierali okolo 30 vriec odpadu, pneumatiky, televízor a iné veľké pozostatky plastových komponentov. Za vzorový príklad môžeme spomenúť pána poslanca NRSR za SAS Karola Galeka, ktorý sa nášho smeťozberu zúčastnil aj so svojími deťmi. Poďakovanie patrí taktiež nadácii VEOLIA, ktorá nám poskytla pomocnú ruku kúpou stanov, ktoré poslúžia ako zázemie aj pre naše ďalšie aktivity.
We have collected an amount of
350 sacks of waste.
On April 21, 2018, in cooperation with the town of Svit we organized a scrap collection in three contaminated localities of Svit.
More than 30 volunteers took over garbage collection and collected more than 110 waste bags, which we consider a huge success! We thank all participants for their participation! In cooperation with ROZPUK o.z., we have planted 3 fruit trees at the same day (World Day of Earth). The civic association ROZPUK prepared goulash soup and invited all volunteers who came to make a valuable deed for our city or for nature! For this support, we are very thankful to them!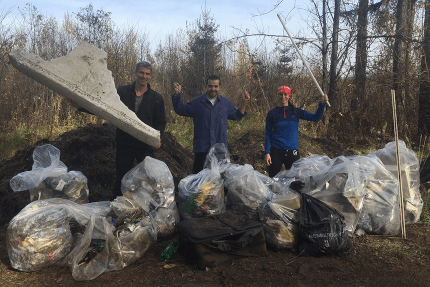 1.11.2018 - Svit - Bagrovisko (13+ sacks)
Dindoffer Edo, Františková Tina, Hollý Miro, Svočák Martin
26.4. - Mengusovce rieka Poprad (23 sacks)
Mikuš Peter, Valek Vlado, Zemková Monika, Edo, Tina, Martin
21.4.2018 - Svit - studnička (30+ sacks)
Bálint Martin, Dindoffer Eduard, Fridmanská Tatiana, Kochanová Oľga, Müller Jozef, Šeliga Lukáš, Valek Patrik
21.4. - Svit - železničná stanica (40+ sacks)
Františková Martina,  Hajzuk Ján + priateľka, Hrušková Monika, Hrušková Ema, Šipošová Daniela + 3
21.4. - Svit - Pod Skalkou - les (40+ sacks)
Bobulová Dominika, Bobulová Žofia, Bobula Michal, Hollý Miroslav, Hudák Ivan, Kačmarčíková Emília, Peťko Juraj, Svočáková Mária, Svočák Martin, Škvarek Miroslav, Tokár Alexander, Važanová Lucia + DHZ Svit
31.3.2018 - Svit - Pod Skalkou (30+ sacks)
Hollý Miro, Chromek Marián, Jakubčáková Monika, Kralinský Ladislav, Kukurová Klaudia, Michalik Martin, Šutáková Michaela , Edo, Tina, Martin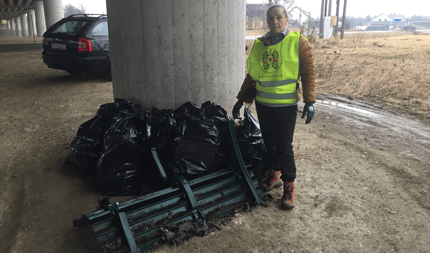 31.3.2018 - Poprad - Veľká (14 + 6 sacks)
Zuzana Dindofferová, Eduard Dindoffer, Tina Františková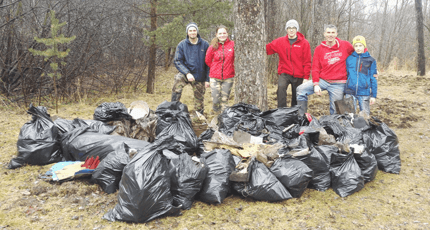 31.3.2018 - Svit - Pod Skalkou (30+ sacks)
Patrik Valek, Tatiana Fridmanská, Michal Hollý, Miroslav Hollý, Richard Hollý, Martin Svočák
We will continue with cleaning the environment. We collect garbage 3-5 times a year and we would very much like our group to grow. Therefor we would like to address this invitation to wide neighborhood. If you are interested in helping us or have a tip for a place that would require our presence, let us know. Our goal is not only to gain energy from the nature but occasionally also return it via these kind of actions. If you have a similar opinion, join us… it will go faster!
In cooperation with city of Svit we prepared motivational rewards for volunteers!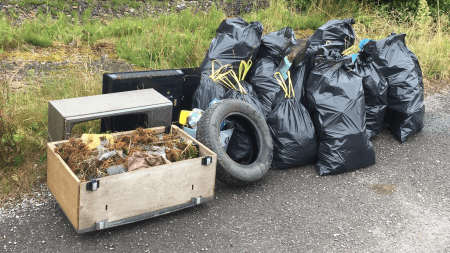 2.9.2017 - Vysoké Tatry (17 sacks)
Eduard Dindoffer, Martin Svočák
8.10.2017 - Svit - Pod Skalkou (33 sacks +)
ED, MS, Martin Bálint, Katarína Bendíková, Tina Františková, Cyril Františka, Martin Jurčík, Peter Mikuš, Lukáš Šeliga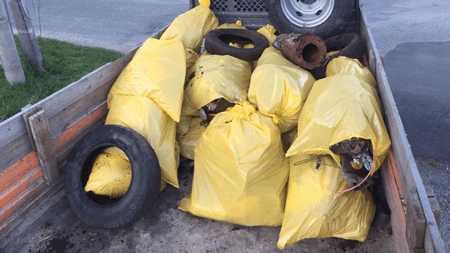 29.7.2017 - Svit - Pod Skalkou (17 sacks)
Eduard Dindoffer, Martin Svočák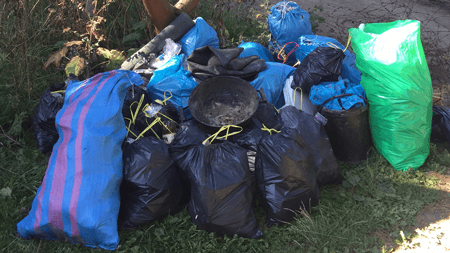 31.8.2017 - Poprad - Kvetnica (25 sacks)
ED, MS, Katarína Bendíková, Róbert Gildein, Jakub Závacký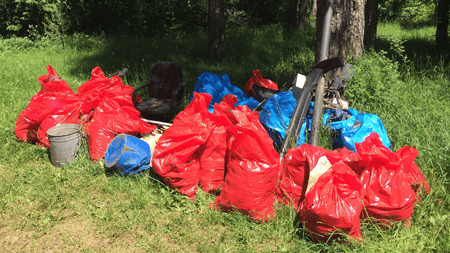 3.6.2017 - Svit - Pod Skalkou (30 sacks)
Eduard Dindoffer, Martin Svočák, Eva Svočáková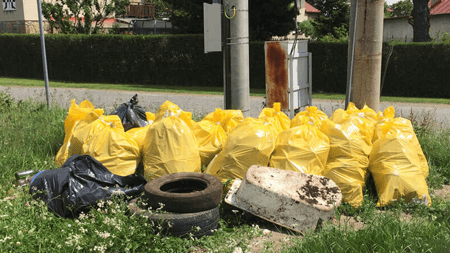 18.6.2017 - Svit - Pod Skalkou (23 sacks)
Eduard Dindoffer, Martin Svočák
Give us a tip for dirty location